Patrol Vehicles and Uniforms: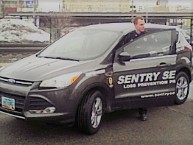 Patrol Vehicles:
Sentry has multiple marked and unmarked sentry vehicles. Our vehicle resources can be deployed to meet demands with very little notice. With our 24-hour Dispatch and multiple marked sentry vehicles, we have the flexibility to adapt to changes in the client service requirements. We can provide multiple enforcement vehicles during times of high demand, and have backup capability when needed. Vehicle and manpower resources are moved to areas of high demand when needed.
With multiple vehicles and Officers, we have the ability to handle multiple calls for issues at any time 24-hours a day. We have the flexibility for backup assistance and the capability to handle simultaneous calls for response. Further, we have unmarked vehicles that can be quickly identified as security by placing magnetic decals on them, to provide additional backup is circumstances require.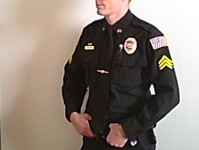 Unifoms:
All uniforms are of a professional nature that includes badge patches, and insignias. Our Officers wear black uniforms that represent an appearance of authority.
Officers are issued uniform shirts, a tie, and a uniform jacket and are required to wear black dress slacks, black socks, black shoes, and a black belt. Other items required as part of the uniform include the following: Duty belt, notebook, latex or other approved protective gloves, flashlight and the issued NDPISB registration card.