Home Security Services
According to an article from the Fargo Forum, a West Fargo woman had to escape from her home by climbing onto her roof after being awakened by a man standing in her bedroom. The woman had been asleep in her second-story bedroom when she woke to find a man blocking the bedroom doorway. She managed to push out the window screen and crawl out onto the roof, where a neighbor helped her climb off onto the roof of a parked car.
In Mandan, police are investigating a home invasion where a 16-year-old girl walked in on a stranger sleeping in her bed. The man woke, got out of bed, and left the residence after being ordered out by the homeowner. The family told police they believed the man was under the influence of drugs or narcotics after leaving behind a backpack containing alcohol.
These types of incidences are happening more and more and with the help of Sentry Security, can certainly be prevented. Digital and Analog Door Locks are your first line of defense in any home invasion. These locks have a 'dead latch' mechanism to prevent slipping the lock with a shim or credit card. The more obstacles you put between you and the intruder, the less of a target you become.
Door, Window and Garage Sensors alert homeowners when there has been an attempt to break the barrier that protects your family. The sensors allow you time to call law enforcement and remove that threat to you and your family.
Wire and Wireless Indoor and Outdoor Cameras will make an intruder think twice about choosing your home as their next target. These cameras are also instrumental to aid law enforcement in capturing and prosecuting intruders.
For additional peace of mind, Sentry will also provide the capabilities to monitor all of our sensors and cameras using software on your smartphone, IPad, or computers.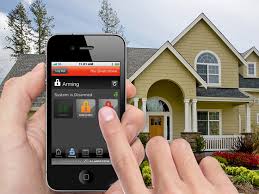 If you think these types of situations that happened in West Fargo and Mandan can't happen to you and your family, you could be right or you could be horribly wrong. Sentry Security wants you, your family and your property to be safe and not fall victim to the same type of situation or one even worse.
Contact Sentry Security or call 701-298-9051 to schedule your appointment to evaluate all your security needs.